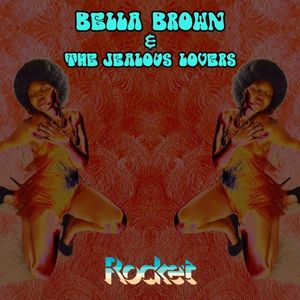 Meet Bella Brown & the jealous lovers
 Imagine a band that is Sharon Jones meets James Brown while putting a modern twist on 70s soul and funk music.
Whether self composed original tracks or classic covers, Bella Brown & the Jealous Lovers capture an era boldly envisioned!
 So settle in and get to know us. Check out our music, join our mailing list to stay current on Bella's adventures and get discounts on merchandise, find links to LRK Records where you can get our Ol' School vibes on Ol' School vinyl, peruse our Social Media sites to gage Bella's current level of "influencer" status, find us on your favorite Streaming Service, and maybe throw some spare change in the Tip Jar to keep new music coming!
All this and more inside! Enjoy!